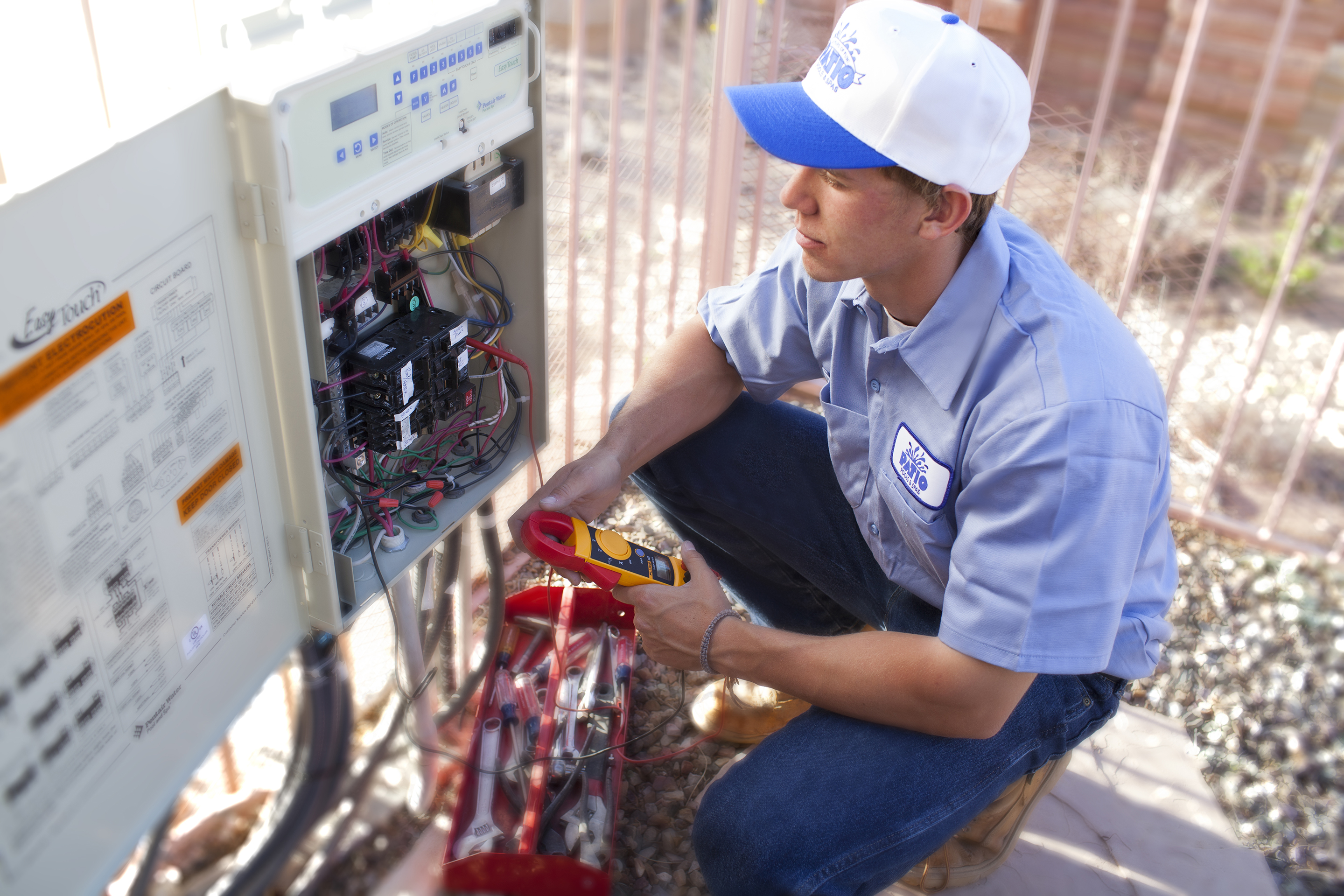 Pool Equipment Repair Services
Patio Pools has over 40 years of experience in diagnosing problems, equipment repair and maintenance of every make or model out there.
You can trust our professionals to get your pool back up and running quickly and efficiently!
Our pool service department is staffed with experienced professionals ready to help!
Diagnostics and troubleshooting
Complete pool equipment repair and replacement
Leak detection and repair
Energy saving upgrades
Filter media changes – cartridge and sand
Spa and solar covers and reels
Plumbing and electrical needs
Lighting (including fiber optic)
Auto controls and much more!
If you need it, we do it! Contact our spa and pool service department now at (520) 886-1211, or click the button below to contact us.