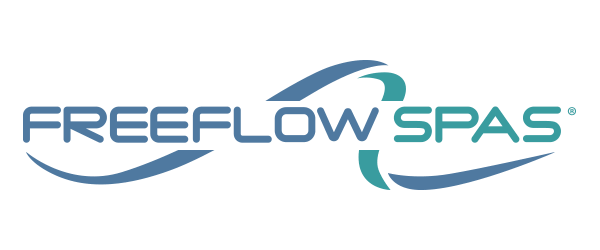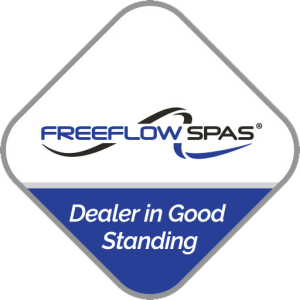 EACH DAY BEGINS & ENDS WITH A MORE RELAXED YOU.
A hot tub is more than just warm water and jets. It's a great way to spend time together, unwind and relieve tension.
Hot tubbing is a lifestyle choice. An escape from the aches and pains and the day-to-day grind. Choosing a hot tub is opting for a relaxing way to enjoy some alone time, or entertain family and friends. Choosing a hot tub is a decision you won't regret.
Visit your nearest Pools location to see the great FreeFlow line of spas!
Mini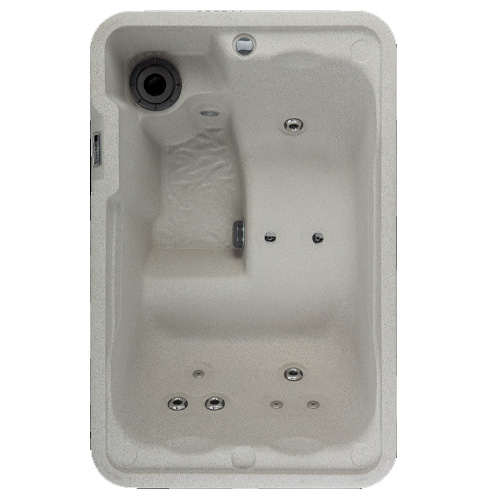 The two-person Mini fits perfectly on any balcony, patio, or master bedroom deck allowing you to quickly turn any space into a private oasis. Stretch out in the lounge seat or sit side-by-side with a partner, either way you will enjoy the 10 strategically placed jets and a removable accessory tray. Simply fill it with a nearby hose, plug it into any standard 110v outlet and enjoy!
Tristar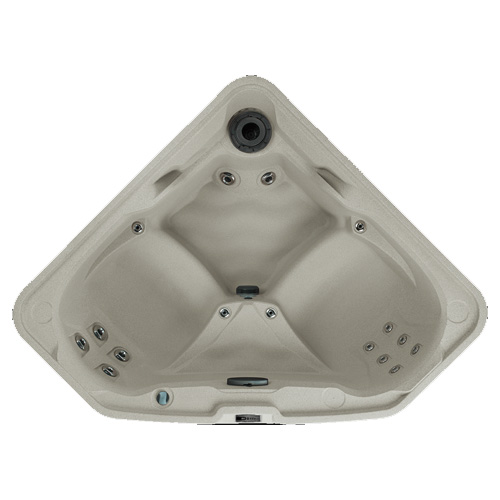 The triangular shape of the Tristar spa makes it spa suitable for tight spaces. It's large enough to fit three adults comfortably and you'll love the 17 strategically placed jets that massage your back, feet, and wrists and that will leave you relaxed and refreshed. It also features a cool down seat, full-foam insulation, and Plug-N-Play technology.
Cascina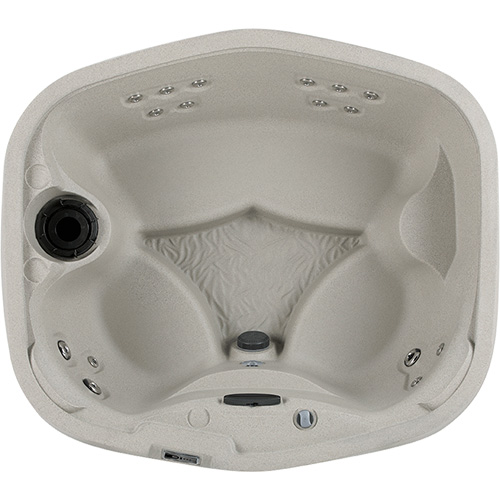 The Cascina spa was designed to bring you maximum comfort at a minimum price and offers a much deeper soaking experience than other spas of comparable size. It has a built-in cascading waterfall and is fully foamed to keep electricity costs low.
Azure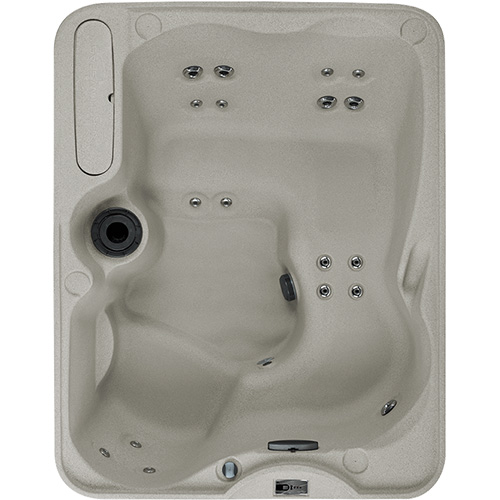 Deep and spacious, the Azure spa provides the perfect antidote to aches and pains. Massage your tired feet on the perfectly placed foot-jets or lean back and enjoy the comfortable lounge seat. This spa also features a serene waterfall, an LED underwater light, and Plug-N-Play technology.
Excursion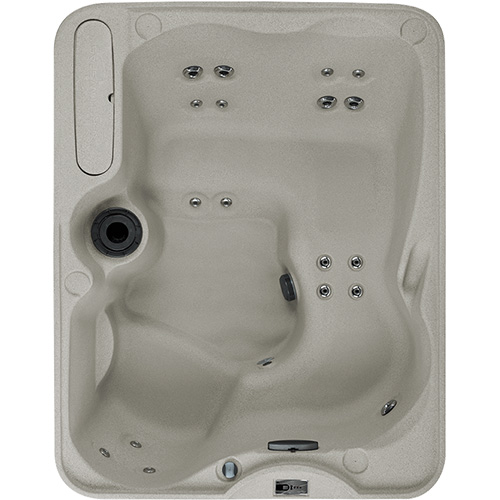 The 5-seat Excursion spa features a lounge for maximum comfort and a molded-in ice bucket making it the perfect spot for entertaining friends or spending time with family. Sit back and relax in the lounge seat as calf jets massage your legs, leaving you feeling rejuvenated. It has Plug-N-Play technology, which means it does not require additional electrical hard-wiring.
Monterey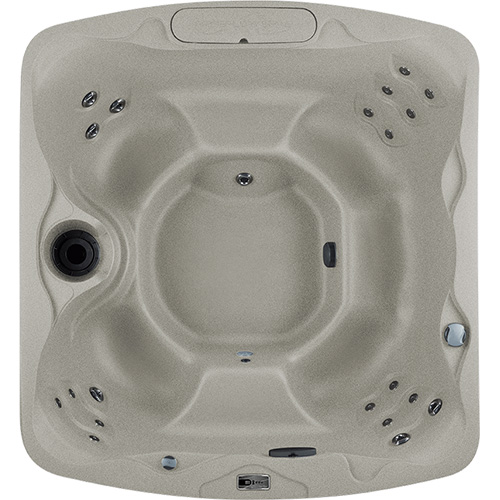 The Monterey spa is one of the largest spas in the Freeflow line, comfortably seating 7 adults. Unique to this spa is a built-in ice bucket that holds your beverages of choice. The Monterey is easy to set up, no electrical hard-wiring is required and its made from tough, weather-resistant materials. It features 22 hydrotherapy jets with stainless steel trim and full foam insulation.