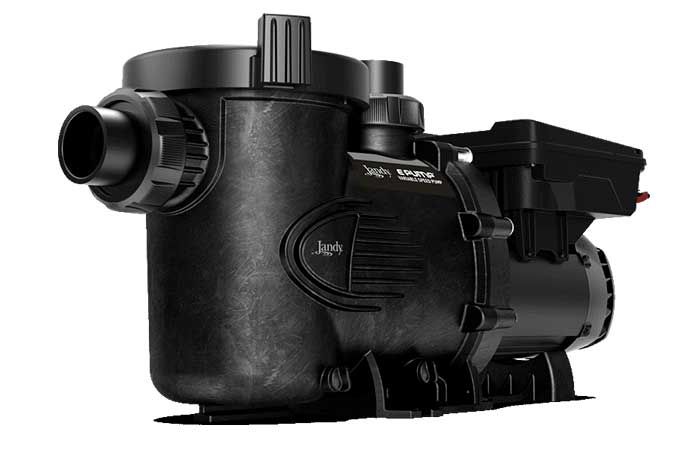 Jandy® ePump 2.2 & 2.7 HP
If you're building a high-end pool, you want a high-end pump. The ePump™ is a high performance, energy-efficient variable-speed pool pump, in a large-sized body that saves you over $1,100* in electrical costs. Designed for easy upkeep and peaceful operation, the ePump is engineered with "Quiet Pump" technology that controls flow dynamics within the pump to make less noise and comes equipped with the industry's largest capacity smooth surface basket for reduced maintenance and improved performance. *Based on a 28,000 gallon pool with 2 turnovers per day at an average power cost of 0.195/kWh; when tested in accordance with the applicable requirements of 10 CFR 429.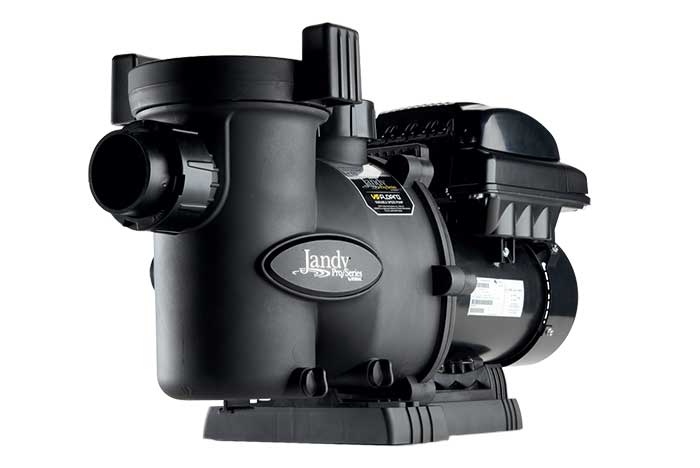 Jandy® VS FloPro 1.85 HP
Dual Voltage. Identical Performance. Save on energy costs and space with the FloPro 1.85 HP variable-speed pump — the only 115v/230v dual voltage pump in its class that offers the same performance at either voltage. An ideal replacement for high energy consuming single-speed pumps up to 1.5 HP, the FloPro's compact size allows for easy installation into smaller, tighter spaces. Featuring two auxiliary relay connections for instant automation, the VS FloPro 1.85 HP is compatible with iQPUMP01 and all AquaLink® automation systems for easy pump control and management.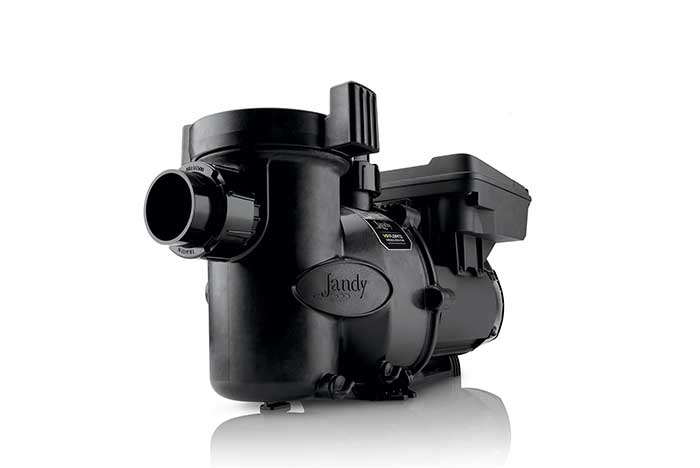 Jandy® VS FloPro 2.7 HP DV2A
More Power. More Possibilities. Designed to save energy and space, the FloPro 2.7 HP variable-speed pump now provides even greater performance and efficiency while noticeably reducing noise. With a 20% improvement in hydraulic performance from the previous generation*, and dual voltage capabilities as well as two auxiliary relay connections, our smallest pump accommodates large pools and spas.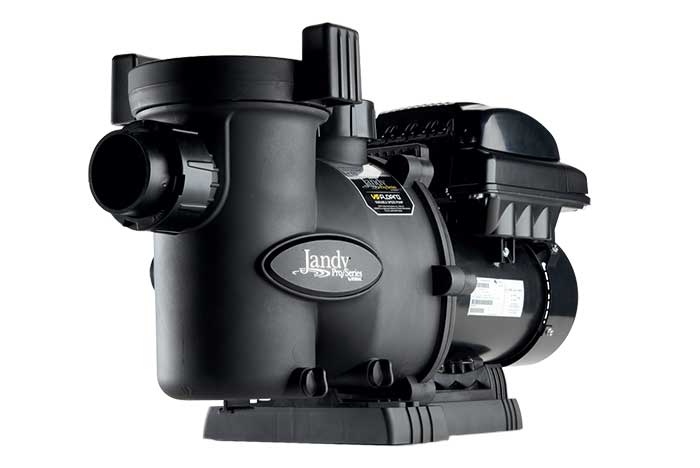 Jandy® VS FloPro™ 0.85 HP and 1.65 HP
Now Available in 230V and 115V models Save on costly energy bills and reduce your ecological footprint with the 230V VS FloPro™ 1.65 HP and 115V VS FloPro 0.85 HP variable-speed pumps. These high-performance, ultra-compact pumps feature an efficient motor design that significantly reduces energy use. Other features include an innovative adjustable base for simple installation on new construction, or a quick and easy replacement of existing pumps. Well suited for applications with 1.5″ or 2″ plumbing, the VS FloPro 1.65 HP and 0.85 HP pumps are ideal for operating at lower speeds for maximum energy efficiency compared to standard single-speed pumps.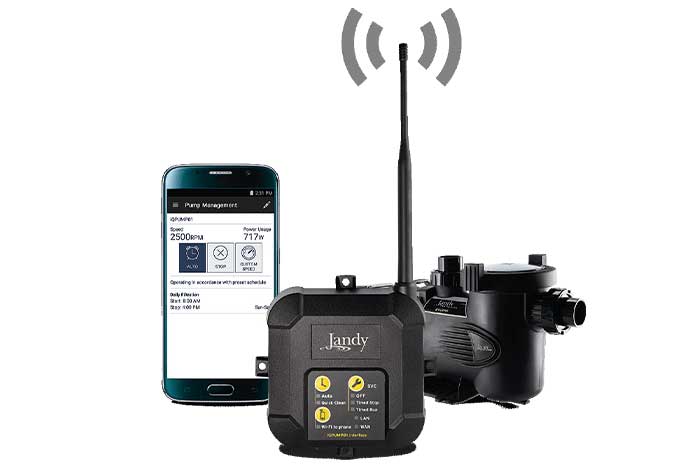 Jandy® iQPUMP01
Instant Pump Automation. iQPUMP01 enables app control for Jandy variable-speed pumps. A mobile pump user interface that allows pool professionals to easily install, set up, and control the pump using a smartphone and the iAquaLink app, iQPUMP01's built-in hotspot technology makes set up and programming simple – even without Internet access. iQPUMP01 is compatible with all Jandy Pro Series variable-speed pumps and doesn't require a JEP-R user interface or other automation system. No more bending, climbing, and leaning over hot equipment to access a tiny keypad and difficult-to-read display. Installers can program pump cycles, initiate one-touch quick-clean, and service variable-speed pumps remotely to reduce on-site service visits and increase energy efficiency for the pool owner.