AquaLink® RS Pool & Spa Automation System
Premium Automation at its Finest Jandy AquaLink RS systems enable total control of your backyard experience. AquaLink RS systems are fully integratable with home automation systems and feature our patented seasonal adjust technology, which can modify schedules throughout the year for additional energy savings. AquaLink RS delivers the ultimate pool/spa automation experience.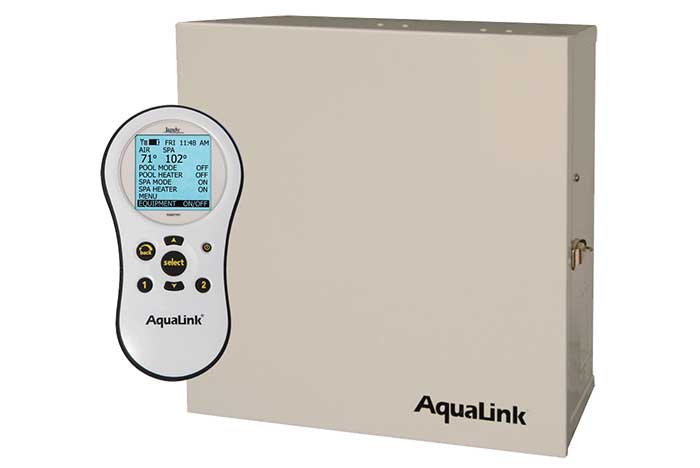 AquaLink® PDA Pool & Spa Automation System
Value-Oriented Automation for Feature-Rich Pools and Spas The Jandy AquaLink PDA automation system provides feature-rich, complete pool and spa control. The PDA system also includes the AquaLink Wireless Handheld Remote for convenient in-home or pool-side control and programming. Virtually every function of your pool can be controlled, including jets, lights, pool/spa switching, pump speeds, and heater or heat pump temperature and control settings, to name a few. Schedule filter pumps, pool and yard lights, or any other water feature directly from the AquaLink Wireless Remote. Control your pool from your smartphone, tablet, or any web‐connected device when you add iAquaLink™ to your PDA system. Sitting poolside, relaxing in the spa, or lounging in a hammock – enjoy wireless remote control of your pool, spa, landscape lighting, or anything else AquaLink can control.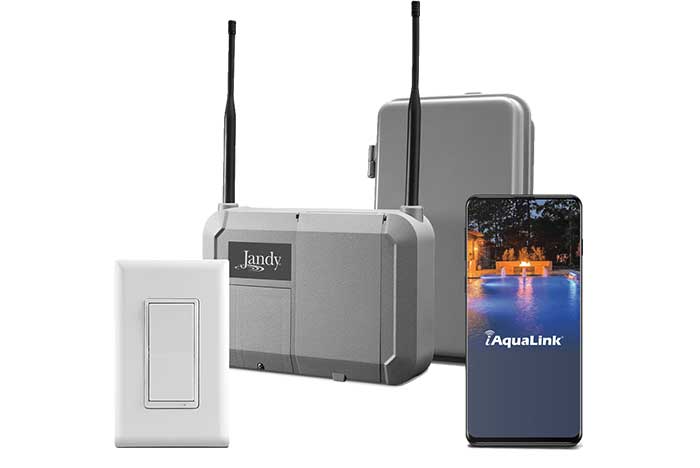 AquaLink® TCX™ Pool Only Automation System
AquaLink® TCX™ is a simple way turn your existing pool into a Smart Pool so you can manage your pool from your smartphone with the intuitive iAquaLink® app. Set up schedules on-the-go, turn equipment On or OFF while you're away, control the lights, heater, or cleaner remotely using your smart device. iAquaLink® also delivers helpful information to ensure your pool is running efficiently. For future-proof peace of mind, free built-in over-the-air firmware updates allow it to evolve infinitely — getting better as technology changes.
iAquaLink™ 2.0
ASmart Device. Smart Pool. Smart You. Intelligent pool control from your smart phone, tablet, or web-connected device. iAquaLink allows you to control your pool anytime, anywhere. Using our free app for your smartphone or web-connected device, you can control all the elements of your pool or pool/spa system, even when you're on the go. iAquaLink can be used on more mobile device platforms than any other pool control system. Free apps for Apple® and Android™ smartphones and tablets. Mobile web-app works on virtually any other smart device. iAquaLink is Easy & Convenient On the golf course or on the go, control your pool anytime, anywhere.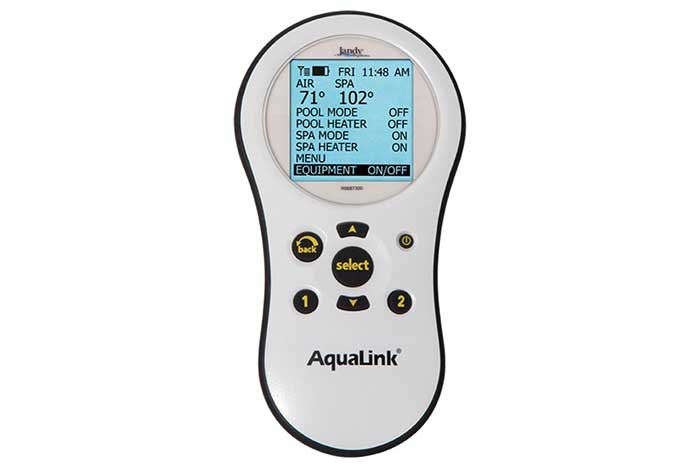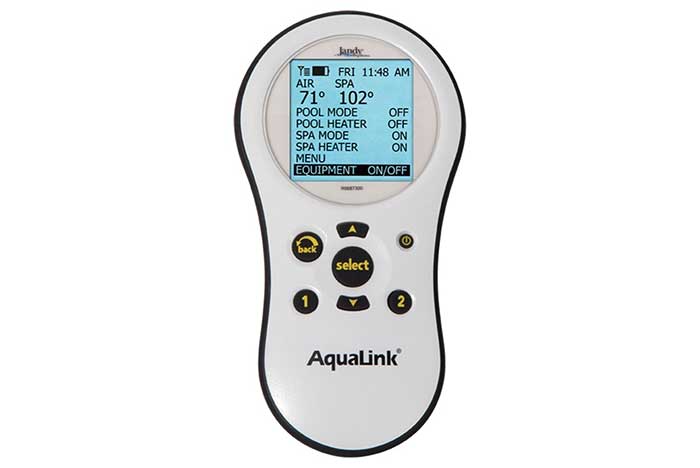 AquaLink® Wireless Handheld Remote
Complete Control in a Wireless Handheld Remote With the Aqualink Wireless Remote you can control and program your pool with ease. Featuring a water-resistant housing and non-slip grip, the AquaLink Wireless Remote allows you to control all pool/spa features and auxiliaries and has a large screen to clearly display status and functions. Perfect for late nights in the spa, lounging in the hammock or sunning pool side, the AquaLink Wireless Remote gives you the freedom to relax, yet be in total control. The rugged slip and waterproof housing is at home anywhere in your backyard, even in the water because the AquaLink Wireless Remote floats! Whether you include it with a new system or add it to an existing one, the AquaLink Wireless Remote will be at your side.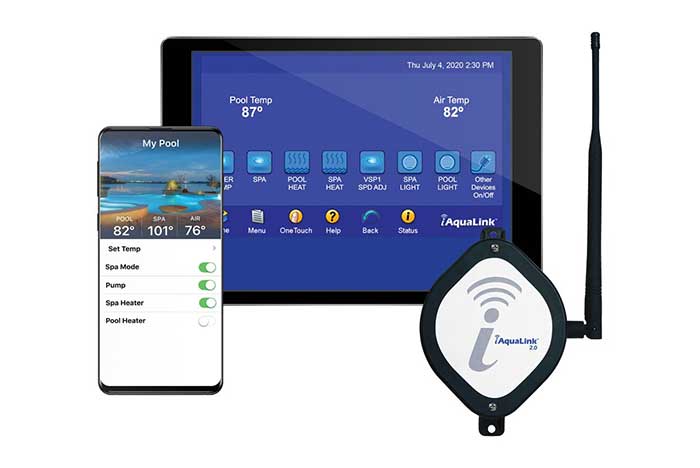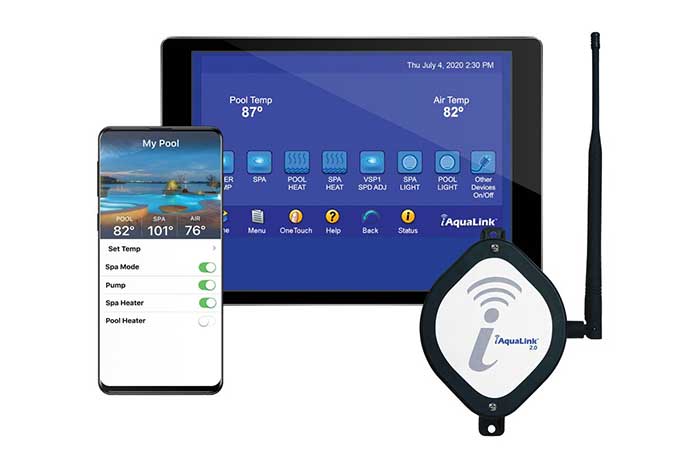 AquaLink® Upgrade & Conversion Kits
Upgrade your automation system to AquaLink RS Power with Conversion Kits. Simply convert your old AquaLink, Ji Series, Polaris® EOS™/SOL, Compool®, and Pentair® controls to the latest and greatest AquaLink Technology.