About Patio Pools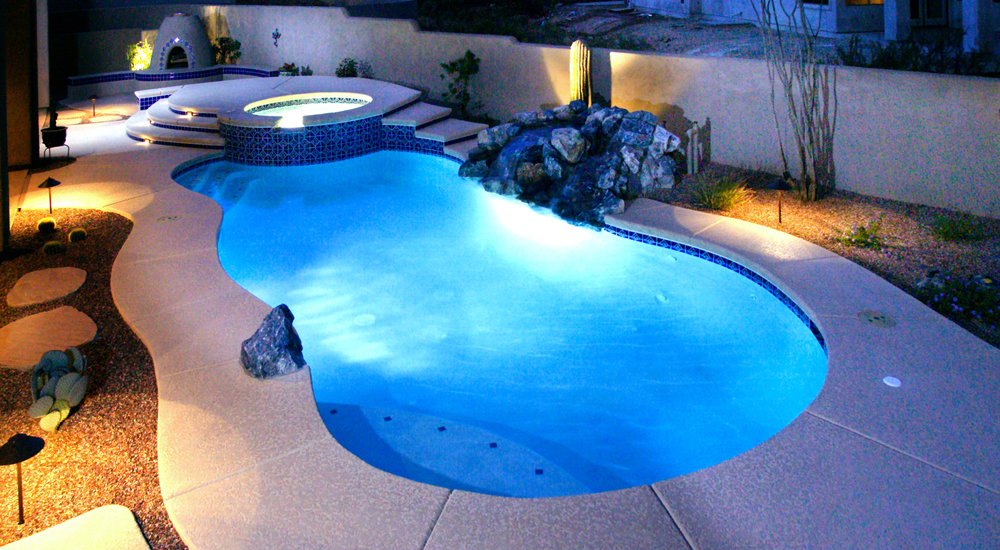 Patio Pools & Spas has earned the distinction of being the largest, most trusted pool builder in Southern Arizona. We are internationally recognized as one of the best pool builders in the world.
Patio Pools was founded by Gene Ragel Sr. in 1969 and we are still owned and operated by the Ragel family; with all three generations currently with Patio Pools & Spas. Over the 45+ years since Gene founded Patio Pools, we have refined our time honored skills, mastered the art of designing, and have continued delivering the best quality pools & spas for the best value. In short, Gene's philosophy has become our culture. We offer full backyard design services, complete pool and spa service, as well as pool and spa repair, pool renovations and three convenient retail locations for spa and pool supplies.
Come in, call or e-mail and see why Patio Pools & Spas is Southern Arizona's value leader for all of your backyard needs!