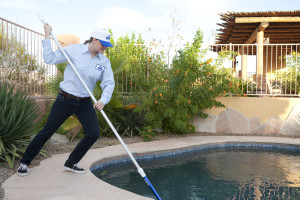 Weekly Pool Maintenance
Pool Cleaning –

Ongoing or Vacation Service

Taking care of your swimming pool or spa is not a complicated process – but it does need to be done regularly and carefully.
There are things you can do and things you should let pool professionals do. If you have any problem or concern with your swimming pool or spa, regardless of brand or original pool builder, you should call Patio Pools & Spas. Here is a list of what our pool cleaners can do for you…
Weekly spa/pool cleaning, both residential and commercial, all spa and pool chemicals included
One time pool cleaning treatment
Pool filter cleaning (all types)
Pool draining and cleaning
Pool tile maintenance and cleaning
Chlorine rinses
No need to keep chemicals on site that could cause harm to children or pets
Vacation Pool Service – enjoy your vacation and leave the pool maintenance to us!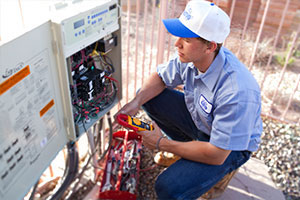 Pool Service & Repairs
Our pool service department is staffed with experienced professionals ready to help! We offer full pool cleaning and pool repair services tailored to your needs.
Diagnostics and troubleshooting
Complete pool equipment repair and replacement
Leak detection and repair
Energy saving upgrades
Filter media changes – cartridge and sand
Spa and solar covers and reels
Plumbing and electrical needs
Lighting (including fiber optic)
Auto controls and much more!
Ground spa repairs
If you need it, we do it! Contact our spa and pool service department now at (520) 886-1211, or click the button below and select the service needed to put four decades of experience to work for you today!