Algae-Free Guarantee
Algae no more!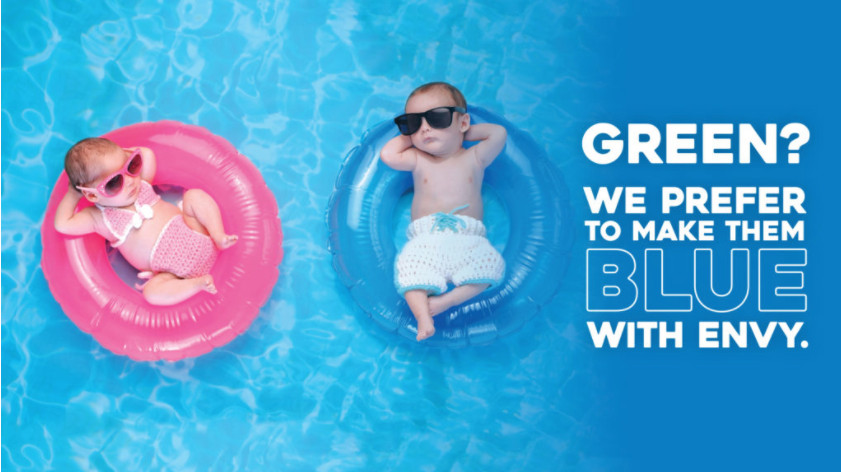 Algae doesn't have to happen. We've developed a program to help you keep your pool algae-free all summer long, guaranteed.
Stick to our plan and if your pool develops algae, we'll fix it for free!
Here's how it works in 3 steps:
1. Get a free water test to establish a starting point.
2. Purchase Algae-Free Guarantee starter kit with the minimum amount needed for your pool. The AFG kit products include the following:
• Optimight, NST, Extra or 3" tablets (or salt, if required, for salt systems)
• Shock
• Maintenance algaecide
• Endure
• Muriatic Acid
3. Maintain your pool with products purchased at Patio Pools, getting your water tested in-store or poolside a minimum of every two weeks.
If your water is not balanced, you must purchase recommended chemicals at Patio Pools.