PATIO POOLS AND POOLWERX SHOPPING
NOTE: We can only deliver to Tucson & Sierra Vista
Add Patio Pools and Poolwerx items to your cart for home delivery or pickup.
Get $10 Off on Orders Over $100- Use PATIO as your coupon code during checkout.
Online Store Only.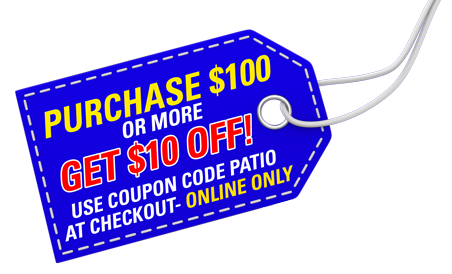 QUANTUM BIOCHEMICAL GRANULAR DI-CHLOR 1# Bag

Quantum Biochemical® Granular is made with 56% available stabilized chlorine, this Granular product offers easy pool sanitizing in a fast-dissolving formula and is designed for daily chlorination.

Useful Tips:Add 5 oz. of product per 10,000 gallons of pool water to provide 2 ppm of free-available chlorine
May also be used to shock treat the pool water (16 oz. per 10,000 gallons)
If you are going to be picking up your items at one of our stores- please note the stores below for your closest location. You will be asked which store you want during ordering.
22nd & Pantano-Tucson
Address: 7960 East 22nd Street
(520) 886-1211
Hours:
M-F: 8:00 am – 6:00 pm
Sat: 9:00 am – 5:00 pm
Sun: 10:00 am – 4:00 pm
Oracle & Orange Grove-Tucson
Address: 6250 North Oracle Road
520-797-2299

Hours:
M-F: 9:00 am – 6:00 pm
Sat: 9:00 am – 5:00 pm
Sun: 10:00 am – 4:00 pm
Sierra Vista, Arizona
Address: 1160 E. Fry Blvd.
520-458-9291

HOURS:
M-F: 8:00 am – 4:00 pm
Sat: 9:00 am – 4:00 pm
Sun: Closed