Add Patio Pools and Poolwerx items to your cart for home delivery or pickup.
Get $10 Off on Orders Over $100- Use PATIO as your coupon code during checkout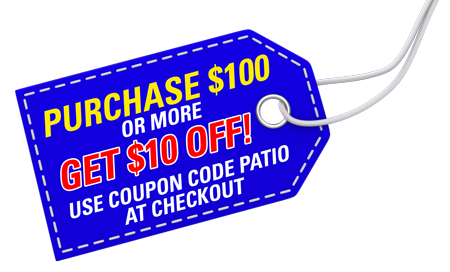 QUANTUM BIOCHEMICAL TRILOGY TAB 22.5#

Quantum Biochemical® Trilogy Tabs- Trilogy Tabs are triple-action chlorinating tablets that sanitize, prevent algae and clarify pool water. This innovative technology can be used on all pool surfaces and produces sparkling clean swimming pool water.

Useful Tips: May be used in skimmers, floaters and feeders
Add one tablet per 10,000 gallons of pool water every week or as often as needed, to maintain a chlorine residual of 1-4 ppm
If you are going to be picking up your items at one of our stores- please note the stores below for your closest location. You will be asked which store you want during ordering.
22nd & Pantano-Tucson
Address: 7960 East 22nd Street
(520) 886-1211
Hours:
M-F: 8:00 am – 6:00 pm
Sat: 9:00 am – 5:00 pm
Sun: 10:00 am – 4:00 pm
Oracle & Orange Grove-Tucson
Address: 6250 North Oracle Road
520-797-2299

Hours:
M-F: 9:00 am – 6:00 pm
Sat: 9:00 am – 5:00 pm
Sun: 10:00 am – 4:00 pm
Sierra Vista, Arizona
Address: 1160 E. Fry Blvd.
520-458-9291

HOURS:
M-F: 8:00 am – 4:00 pm
Sat: 9:00 am – 4:00 pm
Sun: Closed